Welcome to the website for the Northwoods Elementary PTA! We are glad you're visting us! Our school is close-knit and family-oriented. Our students work hard every day to live the school's motto: "CLIMB" – Care for others, Listen to learn, Interact safely, Make good choices, and Become successful.
Our official mission is –
"to create the best possible school environment in which our children can learn and grow." 
– Mel the Koala
Latest News
---
Check here for our latest news about events and programs from the PTA.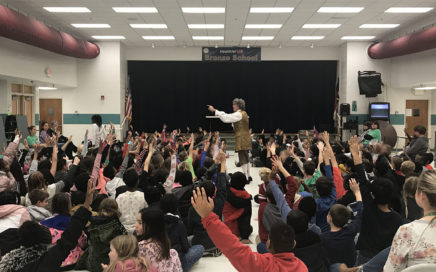 Our first Cultural Arts Assemblies of 2020 took place on Friday January 17. Sir Isaac Newton made a guest appearance to talk to students about his life and how he changed the world of science.
read more