Adopt-a-Week in the Garden time slots are now available. Signup at https://www.signupgenius.com/go/10c0a48aaae2ba6f49-adoptaweek1.
Get Involved
Interested in getting involved with Northwoods School Garden?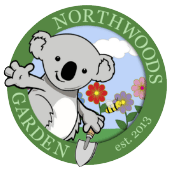 Sign up for Build Our Soil Program to bring compostable kitchen scraps from home.
Bring shredded paper to compost.
Pick up coffee grounds from local coffee shops and bring to the garden (Starbucks, McDonalds at Preston, or Brew).
Join Compost Now and have your compost donated to NSG!
Sign up to volunteer to take a small group of children into the garden during recess or morning club.
Join us for a weekend Garden Workday.
Sign up to Adopt-a-Week in the garden this summer!
Contact Leigh for more details at koalatygarden@gmail.com. Find us on Facebook at Northwoods School Garden or on the web at http://www.northwoodspta.com.
Northwoods Garden: Founded in Fall 2013